Gordon the Gofer did an AFF skydive with
Allan Hewitt
and Jonathan Dyer and was seen squeaking his his way through level one, to the amazement of Philip Scofield.
Filmed by: Ian Barraclough

Sky Science was contracted to build and supply the parachute equipment used by the airborne forces in the film The Band of Brothers. The equipment was built to replicate the the original parachute systems used during the war, but designed and manufactured by Allan Hewitt to meet the strict, up to date safety regulations.

This stunt was for a TV company called True Hero's. The task was to recreate the life saving actions of Ronnie O'Brien, who saved the lives of a tandem instructor and his passenger. The tandem pair were out of control in freefall and would have certainly died, but for the quick thinking and brave actions of Ronnie O'Brien.
When the tandem instructor deployed his drogue parachute, it wrapped around his neck before inflating. This resulted in the tandem pair spinning violently out of control as the tandem instructor started to lose conscienceness, due to the strangling effect of the drogue bridle line around his neck.
Ronnie's first attempt to stop the spinning and deploy the parachute failed when he got kicked in the head and knocked away from the spinning pair. Ronnie succeeded in stopping the spin and deployed the reserve parachute which saved their lives. Ronnie then deployed his own parachute just in time to save his own life.
For his actions and bravery Ronnie received a medal from the queen and was rightly classed as a hero.
Recreating this event was probably one of the most riskiest skydiving stunts that we've been involved with. We recreated the violent spinning effect of the tandem pair for real, and simulated the strangling effect with excellent results.
Skydiving Co-ordinator: Allan Hewitt
Director: Crispin Reece
Producer: Bernadette Ross
Skydiving Stunts: Ralph Mitchell - Alberto Arcos - Adolfo Kurn
Cameraman: Tim Porter
Equipment: Sky Science manufactured the jumpsuits and modified the parachute equipment to achieve the results required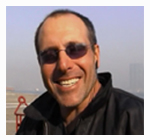 "Safe, reliable professionals with total commitment and a fine eye for detail"
Simon Crane
Stunt Co-ordinator
The Avengers
Sky Science designed and built stunt harnesses that had to be hidden underneath tight fitting lycra clothing. The full body harness had to be made without hardware which meant each one had to be customised to perfectly fit the individual actresses and stunt doubles.
Safety Harnesses Designed and Built By: Sky Science
Directed By: Jeremiah Schechik
Second Unit Directed By: Vic Armstrong
Staring: Ralph Fiennes, Uma Thurman, Sean Connery, Jim Broadbent and Eddie Izzard