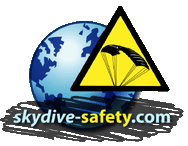 Instructing How to Qualify

You must hold an

FAI "C"

certificate. Red

You must have been involved in sport parachuting for a minimum of two years

You will need a written recommendation from your club chief instructor (CCI)
Static line and AFF instructors are also required to hold a current aeronautical ground radio operators license.
After qualifying to attend a training course, you can choose one of the following:

To book a course you must first contact the BPA to add your name to the list of potential candidates. The course examiner will then contact you with further information.


An instructor is trained to teach skydiving through one of the following systems: a static line course (RAPS), an accelerated freefall course (AFF) or a tandem skydive.
To become an instructor in the UK you first need to qualify by meeting the pre-course requirements: